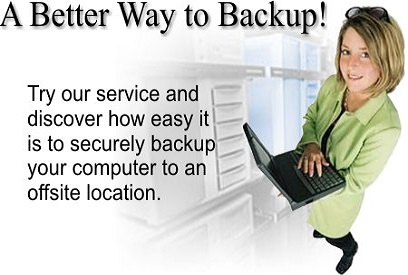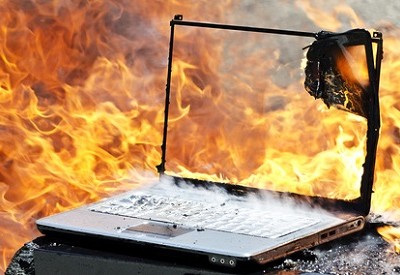 On-Site backup is recommended but if tragedy strikes your data is secure with our service!
We backup all of your valuable data to our local backup servers every night and you get a conformation email when the job is complete.   We offer daily backups, notification of missed backups and exceptions if open files cannot be copied.   
We operate an off-site storage system for our customers data. An account is maintained, the vault system is set up and at a preset time your server prepares the  data for backup, compresses it and encrypts all the files.  When the data is ready the computer uses the Internet connection to contact our Servers and transmit the data.  You can rest assured that your data is safe, because it is stored off-site.
Each night files are copied and protected by state of the art encryption.  Completely automated off-site backup is preformed over the internet.  Fast online recovery of any version of any protected file.  Our backup server is monitored regularly to make sure the backups are performed properly.  
PC-Consulting is committed to providing highly effective backup systems to all customers.  Our standard backup plan: Complete protection, monitoring, free technical support for recovery, and up to 40 GB of storage.                              ** Only $40/month billed yearly**
Other rates and storage amounts are available…    
Call now to setup your off-site backup!
Feel free to contact us to set you up with all your backup needs.   Onsite backup drives are highly recommended and we can supply all the hardware and get it running on a regular time schedule.  Implementing our off-site storage will give you peace of mind in the event of fire, theft or any other damage to your data or onsite backup!    Contact us here!
ALWAYS HAVE MORE THAN ONE BACKUP SOURCE!